New Arrivals
Bringing to Tanzania the latest and greatest from around the world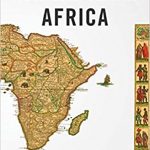 Quick View
Author: Ruth Finnegan
Paperback: 226 pages
Publisher: Balestier Press (25 Nov. 2018)
Language: English
ISBN-10: 1911221213
ISBN-13: 978-1911221210
Product Dimensions: 13.3 x 1.4 x 20.3 cm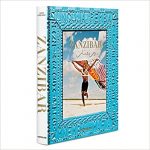 Quick View
Author: Aline Coquelle
Hardcover: 260 pages
Publisher: Assouline (1 Mar. 2020)
Language: English
ISBN-10: 1614288925
ISBN-13: 978-1614288923
Product Dimensions: 2.5 x 0.5 x 3.3 cm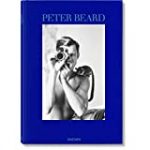 Quick View
(Extra Large, Hardcover) by Owen Edwards (Author) et al
Hardcover: 770 pages
Publisher: Taschen GmbH (2 May 2020)
Language: Multilingual
ISBN-10: 3836577429
ISBN-13: 978-3836577427
Product Dimensions: 27.4 x 6.2 x 38.5 cm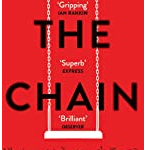 Quick View
Author: Adrian McKinty
Paperback: 416 pages
Publisher: Orion (5 Mar. 2020)
Language: English
ISBN-10: 1409189600
ISBN-13: 978-1409189602
Product Dimensions: 12.8 x 3 x 19.6 cm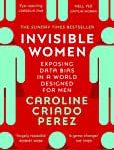 Quick View
By Caroline Criado Perez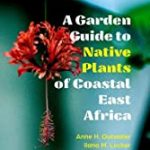 Quick View
by Anne Outwater, Ilana M. Locker, Roy E. Gereau Forward by Jane Goodall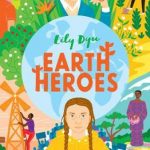 Quick View
When faced with climate change, the biggest threat that our planet has ever confronted, it's easy to feel as if nothing you do can really make a difference . . . but this book proves that individual people can change the world. With twenty inspirational stories celebrating the pioneering work of a selection of Earth Heroes from all around the globe, from Greta Thunberg and David Attenborough to Yin Yuzhen and Isatou Ceesay, each tale is a beacon of hope in the fight for the future of our planet, proving that one person, no matter how small, can make a difference. Featuring Amelia Telford, Andrew Turton and Pete Ceglinski, Bittu Sahgal, Chewang Norphel, David Attenborough, Doug Smith, Ellen MacArthur, Greta Thunberg, Isabel Soares, Isatou Ceesay, Marina Silva, Melati and Isabel Wijsen, Mohammed Rezwan, Renee King-Sonnen, Rok Rozman, Sheila Watt-Cloutier, Stella McCartney, William Kamkwamba, Yin Yuzhen and Yvon Chouinard. Featuring illustrations by Jackie Lay.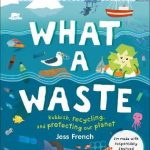 Quick View
Everything you need to know about what we're doing to our environment, good and bad, from pollution and litter to renewable energy and plastic recycling. This environmental book will teach keen young ecologists about our actions affect planet Earth. Discover shocking facts about the waste we produce and where it goes. Did you know that every single plastic toothbrush ever made still exists? Or that there's a floating mass of rubbish larger than the USA drifting around the Pacific Ocean? It's not all bad news though. As well as explaining where we're going wrong, What a Waste shows what we're doing right! Discover plans already in motion to save our seas, how countries are implementing schemes that are having a positive impact, and how your waste can be turned into something useful. Every small change helps our planet!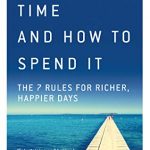 Quick View
By James Wallman A Financial Times Book of the Year 'Genius ... I couldn't put it down, I read it from cover to cover' CHRIS EVANS If the most precious thing we have is time, the most highly prized expertise should be knowing how to spend it well. Yet, busier than ever, do we really understand which experiences bring us joy and success, and which don't?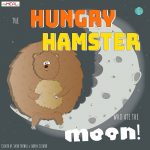 Quick View
By Jacob Fretwell and Lauren Clithero The HUNGRY HAMSTER who ate the Moon started off by eating a spoon! What else does this ravenous rodent eat and where will his POWERFUL FARTS take him? Find out in this amusing rhyme that makes reading more fun! This picture book contains a hilarious story as well as playful activities in the back. The 1st edition in the series AniMEALs - funny stories featuring very greedy animals! Keep an eye out, there are more coming soon!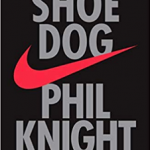 Quick View
In 1962, fresh out of business school, Phil Knight borrowed $50 from his father and created a company with a simple mission: import high-quality, low-cost athletic shoes from Japan. Selling the shoes from the boot of his Plymouth, Knight grossed $8000 in his first year. Today, Nike's annual sales top $30 billion. In an age of start-ups, Nike is the ne plus ultra of all start-ups, and the swoosh has become a revolutionary, globe-spanning icon, one of the most ubiquitous and recognisable symbols in the world today. But Knight, the man behind the swoosh, has always remained a mystery. Now, for the first time, he tells his story. Candid, humble, wry and gutsy, he begins with his crossroads moment when at 24 he decided to start his own business. He details the many risks and daunting setbacks that stood between him and his dream - along with his early triumphs. Above all, he recalls how his first band of partners and employees soon became a tight-knit band of brothers. Together, harnessing the transcendent power of a shared mission, and a deep belief in the spirit of sport, they built a brand that changed everything. A memoir rich with insight, humour and hard-won wisdom, this book is also studded with lessons - about building something from scratch, overcoming adversity, and ultimately leaving your mark on the world.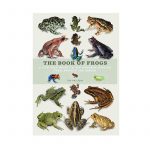 Quick View
by Tim Halliday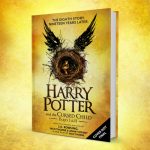 Quick View
Our Shops
Come on by Novel Idea, say hello and do some shopping!
Latest News
Finally after 3 months of lockdown in UK  and no shipments coming in,  we have just received a lovely big pile of books from London.  50 boxes full of fabulous titles for children and adults.  We are still sorting through them but many are on the shelves already. Don't forget…
Read More